Fitin30 is a ladies only gym in Barnstaple, North Devon. Unlike traditional gyms, we offer a friendly environment to fit in exercise around your busy lifestyle.Why not contact us to book FREE Guest Visit to see what makes our gym unique to others in the area?
With air resistant equipment that is not only easier to use but less intimidating to weight machines to our cardio programme, we offer a more relaxing way to workout, 30 minutes at a time.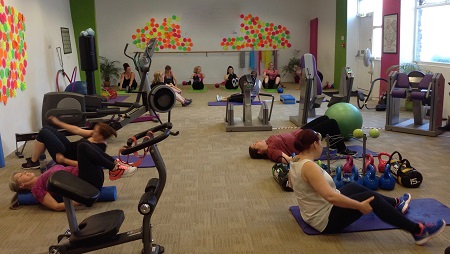 The gym here at Fitin30 is free of large mirrors and loud music, instead we offer a friendly space to exercise. We guarantee you'll feel comfortable in no time at all.