Enjoy Hatha Yoga in the calm atmosphere of our Studio. Indulge in the relaxing class whilst enjoying the long term benefits it can provide to both the mind and body.
Hatha means willful or forceful and translates to Ha meaning "sun" and Tha meaning "moon". The art of Hatha Yoga refers to a set of physical exercises (known as asanas or postures) as well as breathing exercises designed to align muscles and bones; open the channels of the body (especially the spine), and balance and unite opposing forces that help energy flow freely. This prepares the body for deep relaxation and meditation.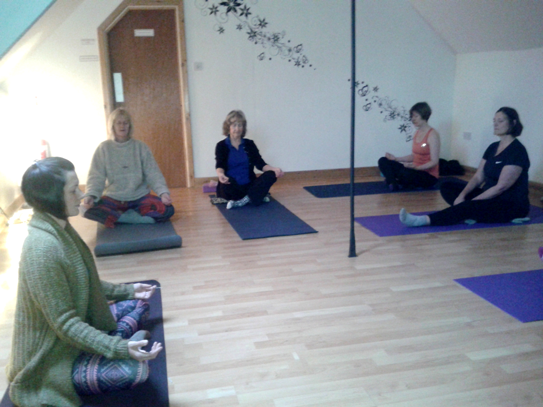 The Hatha Yoga class is run by Yoga Teacher, Aimee Hill.
For more information or to book this class - click here.