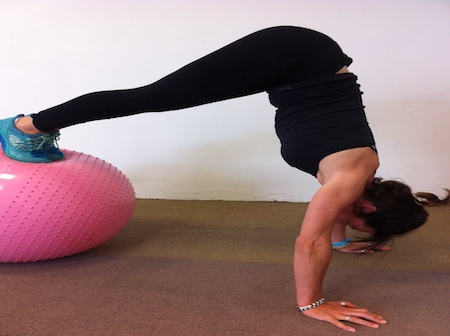 Come along to our exciting Fit Ball Class.
This class does exactly what it says: it works on your core strength and stamina. With regular attendance and the correct technique, we will help you feel the maximum benefits of this challenging (but very fun) class in no time! You'll not only look better but also feel better as the class strengthens core muscles and balance whilst also improving joint mobility.

With continual attendance, you'll notice that your posture and spinal alignment will be improved as you tone.

For more information or to book this class - click here.