We enjoy participating in different events in Barnstaple and North Devon, ranging from raising money for deserving charities, participating in fitness challenges as well as rewarding our members and staff with fun days out!



Race for Life: An annual event
Members of Fitin30 gym have entered this fantastic event every year since the gym opened in 2013. In 2015, we had our biggest entry ever with 30 members getting together to raise as much money as we could. A running group and a walking group were organised to prepare us for the 5k run, jog or walk. Look how much fun we had! We were especially proud of June, our most mature member, who turned out to be the most senior citizen taking part at 82. She still comes to the gym every day and puts many of us to shame with her fitness!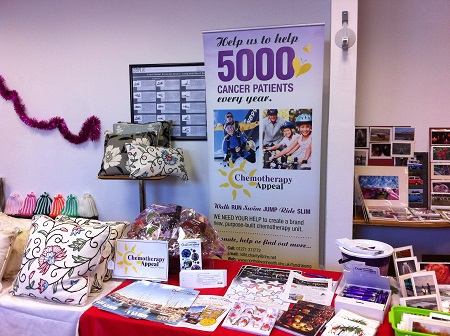 NDDH Chemotherapy Appeal
Local charities are dear to our heart and we've helped several with fundraising events. The local campaign to raise funds to build a designated Chemotherapy Unit at North Devon District Hospital was an obvious first choice. We held a variety of events, including raffles, joining in the "Wear it Purple" day and giving them a presence at our Official Opening. It's great to see the "Seamoor Unit" now open and helping so many local people.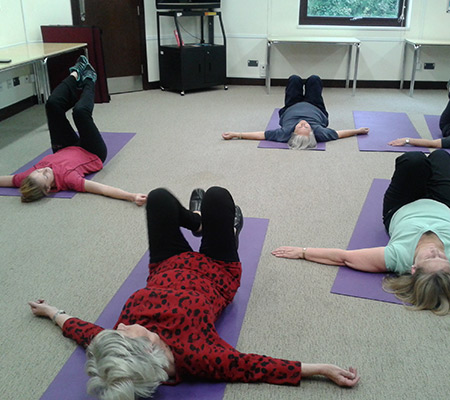 Library Fitness sessions
Barnstaple Library regularly runs a range of activity sessions for members of the public so we offered to run a couple of exercise sessions for them. As you can see, they were very well attended: full marks to the women who took part. Many of them had never done anything like it before!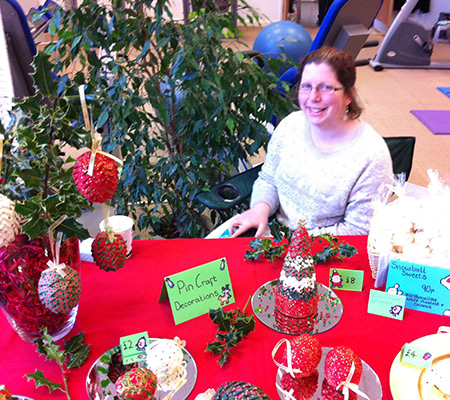 Christmas Fayre
It was a lot of fun organising and hosting this Christmas Craft Fayre. There were talented gym members selling preserves and crafts, as well as other local talented women we'd invited to attend to share their bespoke gifts to members of the public. How many other gyms would sell mulled wine? The smell was delicious and everyone had a lovely time. Some of the proceeds were donated to the NDDH Chemotherapy Appeal too!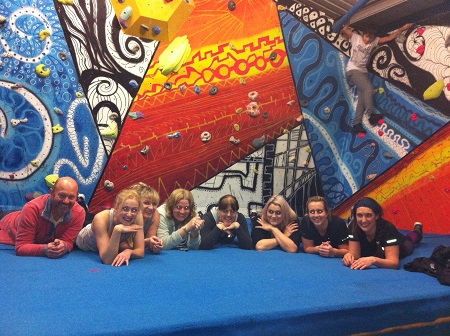 Rock Climbing 2016
Wayne and Wendy wanted to reward the staff at Christmas for the great customer service they deliver to our members, so they organised a group trip. They also invited like-minded members to Rock and Rapid Climbing and Outdoor Centre in South Molton, for a fun filled day! Talk about a determined bunch of women: every challenge was embraced with enthusiasm and a lot of friendly banter.